Fachgruppentagung
Entwicklungs­psychologie
Panel Convention
Developmental Psychology
25. Tagung
03. — 05. September 2023
Harnack-Haus Berlin
25th Meeting
September 03 — 05, 2023
Harnack House Berlin
Gastronomie im Harnack-Haus
Dining in Harnack House
Ihnestr. 16-20
14195 Berlin
Das Restaurant mit seinem historischen Ambiente ist das Esszimmer des Hauses.
Hier beginnt der Tag mit einem ausgiebigen Frühstück. Zum Mittagessen oder für festliche Dinner bietet es Platz für bis zu 100 Personen.
Weitere Informationen erhalten Sie über den Link unten.
With its historic atmosphere, the restaurant is the main dining room in Harnack House.
Every day here begins with an extensive breakfast buffet. The room can accommodate up to 100 people for lunch and formal dinners.
Further information can be found at the link below.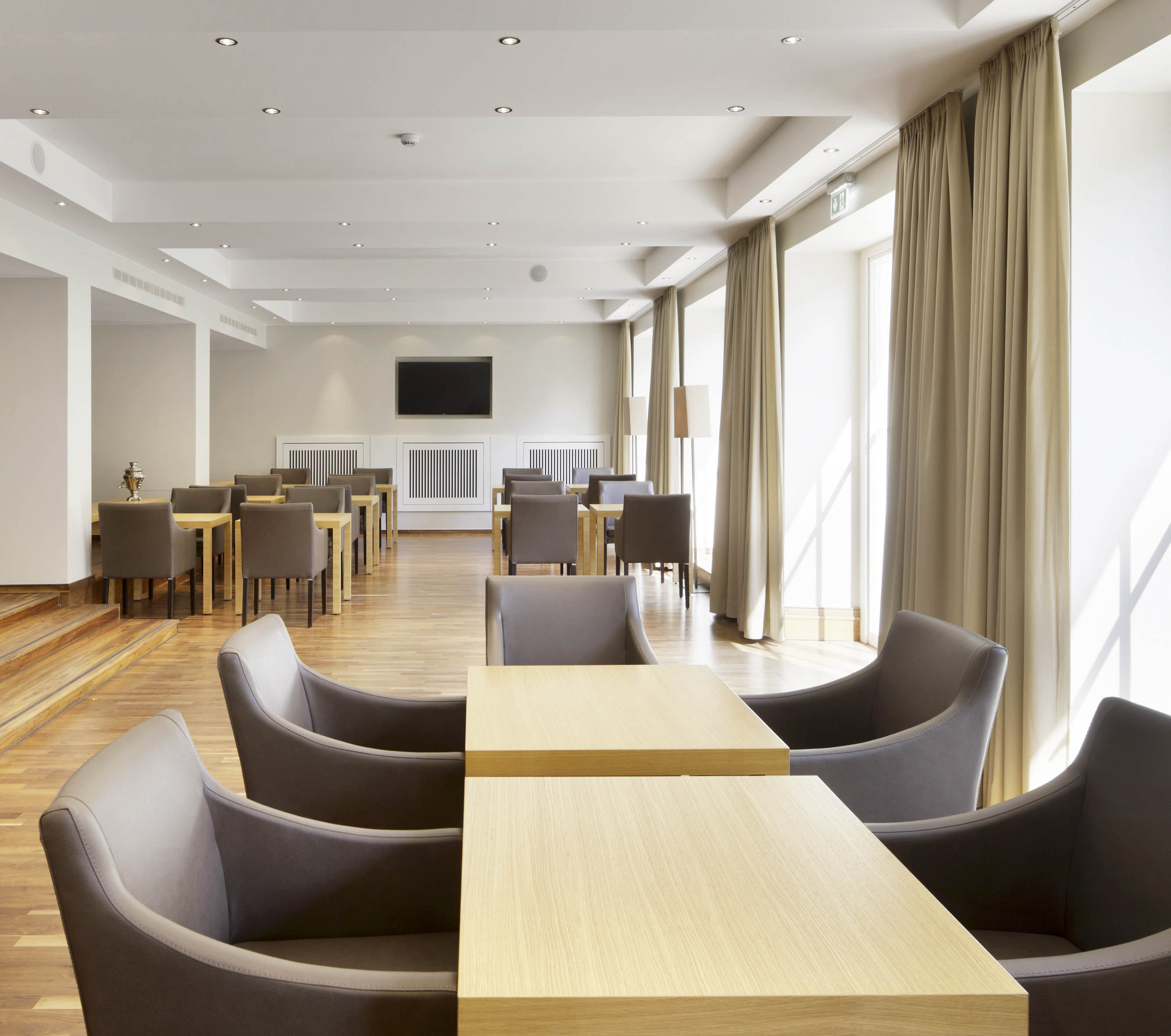 Weitere Restaurants
Additional Restaurants
Hier finden Sie eine Liste mit Restaurants, welche sich in der Nähe des Harnack-Hauses befinden.
Here is a list of restaurants located in the area of the Harnack House.
Name
Art des ­Essens
Preis­spanne
Entfernung

Google

Maps
Oh My Bap/ Korean Fried Chicken
Koreanisch
€
4min Fußweg
Link
Asia Snack Dahlem
Asiatisch
€
8min Öffis/4min Auto
Link
Cơm Bụi
Vietnamesisch
€
3min Fußweg
Link
Sairan - Oriental Specialties - Berlin
Orientalisch
€
30min Öffis/11min Auto
Link
Trattoria Toscana
Italienisch
€€
10min Fußweg
Link
Taverna Kretamos
Griechisch
€€
22min Öffis/7min Auto
Link
Bao Vietnamese Cooking
Vietnamesisch
€€
35min Öffis
Link
Garbatella
Italienisch
€€
20min Öffis
Link
Minh Huy Restaurant
Vietnamesisch
€€
35min Öffis
Link
Avtaar
Indisch
€€
20min Öffis/8min Auto
Link
Restaurant Pastis
Französisch
€€
11min Öffis/10min Auto
Link
Guo Guo Xiang
Chinesisch
€€
10min Öffis/10min Auto
Link
Jungbluth
Deutsch
€€€
20min Öffis/10min Auto
Link
Enoteca Vecchio Mulino
Italienisch
€€€
14min Öffis/4min Auto
Link
Name
Type of Food
Price Range
Di­stance

Google

Maps
Oh My Bap/ Korean Fried Chicken
Korean
€
4min walk
Link
Asia Snack Dahlem
Asian
€
8min public/4min car
Link
Cơm Bụi
Vietnamese
€
3min walk
Link
Sairan - Oriental Specialties - Berlin
Oriental
€
30min public/11min car
Link
Trattoria Toscana
Italian
€€
10min walk
Link
Taverna Kretamos
Griechisch
€€
22min public/7min car
Link
Bao Vietnamese Cooking
Vietnamese
€€
35min public
Link
Garbatella
Italian
€€
20min public
Link
Minh Huy Restaurant
Vietnamese
€€
35min public
Link
Avtaar
Indian
€€
20min public/8min car
Link
Restaurant Pastis
French
€€
11min public/10min car
Link
Guo Guo Xiang
Chineese
€€
10min public/10min car
Link
Jungbluth
German
€€€
20min public/10min car
Link
Enoteca Vecchio Mulino
Italian
€€€
14min public/4min car
Link